Sun-Kissed Living: Your Guide to Coachella Valley Real Estate
Posted by Ahu Kocaballi on Friday, November 17, 2023 at 8:00 AM
By Ahu Kocaballi / November 17, 2023
Comment
Entertainment
Entertainment in Coachella Valley is as diverse as it is captivating. The region is renowned for its world-class music festivals, including the iconic Coachella Valley Music and Arts Festival. Music enthusiasts from around the world gather to experience live performances against the backdrop of the stunning desert landscape.
For those seeking more low-key entertainment, Coachella Valley offers a plethora of golf courses, including PGA West, which hosts the CareerBuilder Challenge. Additionally, the McCallum Theatre hosts a wide range of cultural performances, from Broadway shows to classical concerts, ensuring there's something for every taste.
Attractions
The Coachella Valley is home to a wealth of attractions that showcase the region's natural beauty and cultural richness. The Palm Springs Aerial Tramway is an iconic attraction, offering a breathtaking ascent through Chino Canyon. At the mountain station, visitors are treated to hiking trails, a restaurant, and incredible vistas.
Art lovers will appreciate the Palm Springs Art Museum, which boasts an extensive collection of art, including contemporary, modern, and Native American works. The museum also features mid-century modern architecture, adding to the region's unique charm.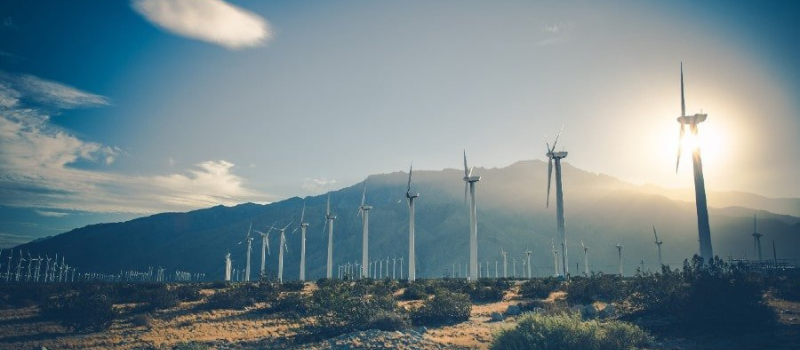 Climate
The climate of Coachella Valley is the stuff of dreams for sun-seekers. With an abundance of sunshine and minimal rainfall, the desert environment is characterized by warm, dry days and cool nights. It's a haven for outdoor enthusiasts, offering year-round opportunities for golf, hiking, and relaxation.
The region's climate creates the perfect setting for outdoor gatherings, poolside lounging, and open-air dining. It's an environment that fosters a sense of well-being and an active, sun-kissed lifestyle.
Demographics
Coachella Valley's diverse demographics reflect a population drawn to the region for various reasons. Retirees are attracted to the region's sunny climate and vibrant lifestyle, while professionals appreciate the desert's tranquility as a reprieve from urban living.
The sense of community in Coachella Valley is welcoming and inclusive. Whether you're a full-time resident or a part-time visitor, you'll find kindred spirits who share a passion for the desert's beauty and the exceptional quality of life it offers.
Annual Events
Beyond the world-famous music festivals, Coachella Valley hosts a range of annual events that celebrate the region's unique culture and lifestyle. The Palm Springs International Film Festival showcases a wide array of international films and talent, drawing film enthusiasts from all corners of the globe.
The La Quinta Arts Festival is a standout event that spotlights the work of talented artists. The festival provides an opportunity for art lovers to acquire unique pieces and connect with the creative community.
Hospitals
Coachella Valley is well-equipped with healthcare facilities, ensuring residents have access to quality medical care. Eisenhower Health, a prominent medical center, provides a comprehensive range of healthcare services, including emergency care and specialized treatments.
Eisenhower Health is dedicated to promoting health and wellness. It offers resources and programs to support individuals in their pursuit of a healthier lifestyle. Residents can enjoy peace of mind knowing that excellent healthcare is readily available.
Things to Do
There's no shortage of things to do in Coachella Valley. The region's resorts and country clubs offer top-tier amenities, including golf, tennis, and spa facilities. These venues provide a gateway to relaxation and enjoyment in a sun-soaked desert setting.
For the actively inclined, Coachella Valley features numerous hiking trails, including those in the nearby Santa Rosa and San Jacinto Mountains National Monument. The desert's natural beauty and diverse landscapes are perfect for outdoor adventurers and nature enthusiasts.
Shopping
Coachella Valley's shopping scene offers a blend of upscale retail and boutique finds. El Paseo, known as the "Rodeo Drive of the Desert," is a premier shopping destination. It features high-end boutiques, art galleries, and fine dining, making it a hub for luxury shopping and leisurely strolls.
The Gardens on El Paseo complements this experience with a mix of well-known brands and unique boutiques. Whether you're seeking the latest fashion trends or exceptional home decor, Coachella Valley's shopping scene caters to diverse tastes.
Parks
The region's commitment to green spaces is evident in its well-maintained parks. The Indian Wells Tennis Garden, for instance, hosts a variety of tennis events and provides residents with opportunities to perfect their game.
For those seeking a more relaxed outdoor experience, parks like the Rancho Mirage Community Park offer picnic areas, walking paths, and sports courts. These parks are perfect for both family gatherings and individual relaxation.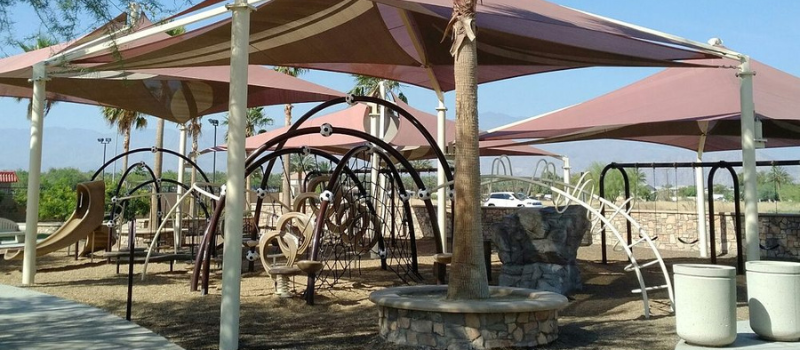 Neighborhoods
Coachella Valley features a diverse array of neighborhoods, each offering a unique living experience. Indian Wells, for example, is known for its luxurious gated communities, such as the Mission Hills Country Club. These communities offer a range of amenities, including golf, tennis, and spa facilities.
Palm Desert is another popular choice, with neighborhoods like The Villages of Palm Desert offering a blend of single-family homes and condominiums. Residents can enjoy community pools, fitness centers, and social clubs while savoring the desert's serene beauty.
Schools (K-12)
Families with children can take advantage of quality K-12 schools within the Desert Sands Unified School District. These schools prioritize academic excellence and create a supportive learning environment for students.
Parents can rest assured that their children receive a well-rounded education, emphasizing creativity and critical thinking. Coachella Valley's schools foster a sense of community and collaboration among students and families.
Ready to embark on your journey to sun-kissed living in Coachella Valley? Let the Ahu Kocaballi Real Estate Group guide you through the exciting real estate opportunities this vibrant region has to offer.
Contact us today to start your journey: 📞 Call us at (760) 216-0212 ✉️ Email us at [email protected] 🌐 Visit our website: https://www.ahukocaballi.com/
Experience the desert's sun-kissed paradise with Ahu Kocaballi Real Estate Group! 🌴🏡
Company Name: Ahu Kocaballi Real Estate Group
Brokerage License Number: DRE#01878277
Personal License Number: CA DRE LIC# 01919251 | 01878277