Retire in Palm Springs: Your Desert Paradise Awaits
Posted by Ahu Kocaballi on Friday, November 3, 2023 at 9:55:18 AM
By Ahu Kocaballi / November 3, 2023
Comment

Entertainment
Entertainment in Palm Springs knows no age limits. Retirees can enjoy live performances at the McCallum Theatre, indulge in fine dining at renowned restaurants, and explore the city's vibrant arts scene. From cultural experiences to leisurely days on the golf course, Palm Springs offers a retirement filled with exciting options.
The McCallum Theatre, nestled in the heart of Palm Desert, hosts an array of captivating performances year-round. Retirees can relish in Broadway shows, classical concerts, and dance performances. The theater's cultural significance is complemented by its modern amenities and comfortable seating, ensuring a delightful evening out.
For those seeking culinary adventures, Palm Springs boasts an impressive dining scene. From upscale restaurants offering exquisite international cuisines to charming local eateries, retirees can savor a variety of flavors. With a focus on fresh, locally sourced ingredients, dining in Palm Springs is a gourmet experience.
In addition to entertainment, Palm Springs nurtures an active arts community. The Palm Springs Art Museum showcases an extensive collection of contemporary and Native American art. Retirees can immerse themselves in art exhibitions, lectures, and workshops, making it an ideal place for artistic exploration.
Golf enthusiasts will find themselves in paradise, as Palm Springs is home to world-class golf courses. The Indian Wells Golf Resort and PGA West offer pristine fairways and breathtaking desert vistas. Retirees can enjoy the camaraderie of fellow golfers while basking in the warm desert sun.
Attractions
Palm Springs' attractions provide retirees with a wealth of opportunities to explore their new surroundings. Visit the Palm Springs Art Museum to appreciate artistic expression or take leisurely strolls through beautiful gardens. The city's proximity to Joshua Tree National Park allows for tranquil escapes to nature.
The Palm Springs Art Museum is a cultural gem that beckons retirees to explore its diverse collection. The museum features contemporary art, Native American and Western art, and a variety of rotating exhibitions. The stunning architecture of the museum itself is a work of art, with a sleek and modern design that complements the desert landscape.
For a more immersive experience with nature, retirees can venture to Joshua Tree National Park, located just a short drive away. The park's distinctive landscapes, characterized by twisted Joshua trees and unique rock formations, offer endless opportunities for exploration. Hiking, stargazing, and photography are popular activities within this desert wilderness.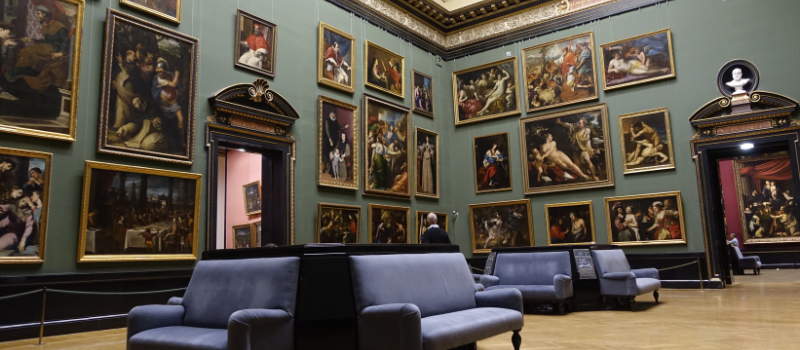 Climate
The inviting climate of Palm Springs makes it an ideal retirement destination. With an abundance of sunshine and minimal humidity, residents can enjoy outdoor activities year-round. Whether it's early morning hikes, rounds of golf, or simply relaxing by the pool, the desert's climate caters to an active and comfortable retirement.
Palm Springs' climate is characterized by its arid desert conditions, with an average of over 300 days of sunshine annually. The mild winters and warm summers make it an ideal destination for those seeking an active retirement lifestyle. Retirees can bid farewell to icy winters and embrace a year-round outdoor oasis.
The dry desert air also offers health benefits, particularly for retirees with respiratory conditions. Many find relief from allergies and asthma in Palm Springs' clean air, making it a place where retirees can breathe easy and enjoy an enhanced quality of life.
Demographics
Palm Springs boasts a diverse and inclusive demographic that welcomes retirees from all walks of life. The city's reputation as a retirement haven draws individuals seeking a serene and luxurious lifestyle in a vibrant community.
Retirees in Palm Springs find themselves in the company of like-minded individuals who appreciate the finer things in life. The city's cosmopolitan atmosphere, combined with a strong sense of community, fosters meaningful connections and friendships among retirees.
The welcoming nature of Palm Springs extends beyond its residents. Local businesses and organizations actively cater to the needs and preferences of retirees, ensuring that every aspect of retirement living is comfortable and enjoyable.
Annual Events
Palm Springs' annual events calendar is brimming with opportunities to engage with the local culture. Retirees can enjoy festivals, arts events, and more, including the Palm Springs International Film Festival and the Palm Springs Modernism Week.
The Palm Springs International Film Festival, held in January, is a highlight of the city's cultural calendar. Retirees can immerse themselves in a world of cinema, with screenings of international films, star-studded red carpet events, and opportunities to meet filmmakers and actors.
Modernism Week, which typically takes place in February, celebrates the mid-century modern architecture and design that defines much of Palm Springs. Retirees can participate in home tours, lectures, and exhibitions that showcase the city's architectural heritage. It's a unique opportunity to appreciate the artistry of Palm Springs' iconic buildings.
Hospitals
Retirees in Palm Springs have access to top-notch healthcare facilities. Modern hospitals and medical centers ensure that healthcare needs are met, providing peace of mind during retirement.
Palm Springs is home to Desert Regional Medical Center, a state-of-the-art hospital that offers a wide range of medical services. Retirees can access specialized care, emergency services, and advanced treatments within the city, eliminating the need for long journeys to receive medical attention.
In addition to Desert Regional Medical Center, retirees can choose from a variety of healthcare providers, clinics, and specialists in Palm Springs. The city's healthcare network is designed to cater to the needs of its aging population, offering comprehensive care and support.
Things to Do
There's a plethora of things to do in Palm Springs during retirement. Explore the stunning Indian Canyons, which offer hiking and the chance to connect with the area's rich history. Golf enthusiasts can tee off at world-class courses, while those looking for relaxation can enjoy the city's spa offerings.
The Indian Canyons, including Tahquitz Canyon and Indian Canyons South, are natural wonders that beckon retirees to explore their beauty. Hiking trails wind through palm groves and lead to pristine desert landscapes. Tahquitz Canyon, in particular, is home to a stunning 60-foot waterfall, making it a picturesque destination for nature lovers.
Palm Springs' golf courses are legendary and provide retirees with the opportunity to perfect their swing in a stunning desert setting. The Escena Golf Club, for instance, features a challenging course set against a backdrop of rugged mountains. Retirees can join golf clubs and leagues, fostering social connections while enjoying their favorite pastime.
For those seeking relaxation and rejuvenation, Palm Springs offers an array of world-class spas. Whether it's a soothing massage, revitalizing facial, or indulgent spa day, retirees can pamper themselves in luxurious settings. The city's wellness centers promote holistic well-being, ensuring retirees can maintain their health and vitality.
Shopping
Palm Springs' shopping scene caters to retirees with a taste for luxury and style. Explore El Paseo, known as the "Rodeo Drive of the Desert," where high-end boutiques and art galleries await.
El Paseo, often referred to as the "Desert's Rodeo Drive," is a shopping paradise for retirees who appreciate fashion and upscale retail therapy. This premier shopping district features a curated collection of boutiques showcasing designer clothing, accessories, and fine jewelry. Art galleries add to the charm, with local and international artists' works on display.
The Palm Springs Uptown Design District is another shopping destination that offers a unique blend of vintage finds and contemporary art. Retirees can explore retro boutiques, modern home decor stores, and galleries that showcase the desert's artistic flair.
Parks
Palm Springs' commitment to green spaces means retirees can enjoy well-maintained parks for picnics and leisurely walks. Ruth Hardy Park and Sunrise Park are perfect places to unwind and take in the serene surroundings.
Ruth Hardy Park, named after a former mayor of Palm Springs, is a beloved community park with spacious green lawns, tennis courts, and a playground. Retirees can enjoy picnics in the shade of mature trees or engage in friendly games of tennis with fellow park-goers. The park's tranquil ambiance makes it an ideal spot for relaxation and social gatherings.
Sunrise Park, nestled in the heart of the city, offers retirees a scenic oasis with expansive lawns and meandering paths. The park's tranquil lake is a focal point for birdwatching, and the well-maintained gardens provide a peaceful setting for leisurely strolls. Sunrise Park is also equipped with fitness stations, allowing retirees to stay active while enjoying the outdoors.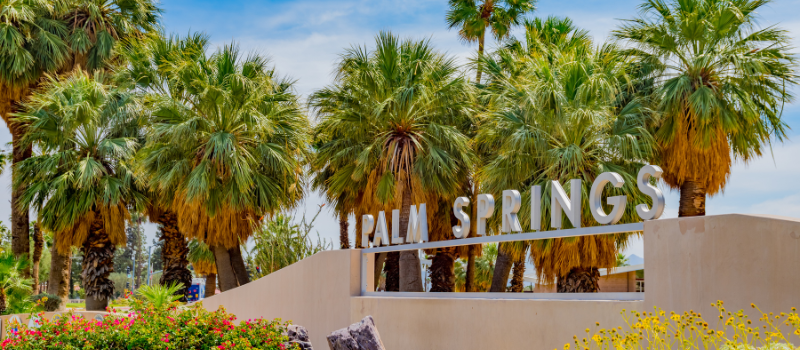 Neighborhoods
Discover neighborhoods tailored for retirees, offering tranquil settings and proximity to amenities. From the quiet streets of Sun City Palm Desert to the active community of Del Webb at Rancho Mirage, Palm Springs has the perfect neighborhood for your retirement dream.
Sun City Palm Desert is a renowned 55+ community that offers retirees a resort-style living experience. The community boasts an impressive lineup of amenities, including golf courses, fitness centers, swimming pools, and social clubs. Retirees can choose from a variety of home styles, from cozy villas to spacious single-family residences.
Del Webb at Rancho Mirage is a vibrant retirement community that caters to active adults. Here, retirees can enjoy a wide range of amenities, including a clubhouse, fitness center, and outdoor pool. The community also hosts social events and activities, providing opportunities for retirees to make new friends and pursue their interests.
Schools (K-12)
For retirees with grandchildren, Palm Springs provides access to quality K-12 schools. These educational institutions ensure that younger family members receive an excellent education.
Palm Springs Unified School District oversees a range of K-12 schools, including elementary, middle, and high schools. The district is committed to academic excellence and offers a variety of educational programs to support student growth and achievement.
Retirees can rest assured that their grandchildren have access to quality education in a safe and nurturing environment. Palm Springs' schools emphasize a well-rounded education, fostering creativity, critical thinking, and personal development.
Ready to embark on your golden years in style? Let the Ahu Kocaballi Real Estate Group assist you in finding your ideal retirement haven in Palm Springs.
Contact us today to start your journey: 📞 Call us at (760) 216-0212 ✉️ Email us at [email protected] 🌐 Visit our website: https://www.ahukocaballi.com/
Your luxurious retirement awaits with Ahu Kocaballi Real Estate Group! 🌴🏡
Company Name: Ahu Kocaballi Real Estate Group
Brokerage License Number: DRE#01878277
Personal License Number: CA DRE LIC# 01919251 | 01878277