Rancho Mirage Wellness and Spa Haven
Posted by Ahu Kocaballi on Friday, October 20, 2023 at 12:15 PM
By Ahu Kocaballi / October 20, 2023
Comment

Entertainment
Entertainment in Rancho Mirage is centered around wellness and relaxation. The city is home to an array of world-class spas and wellness centers that offer everything from therapeutic massages to holistic treatments. Retreat into a realm of tranquility where the stresses of everyday life melt away.
Rancho Mirage's wellness centers cater to every aspect of well-being. From meditation classes that promote mental clarity to yoga sessions that enhance flexibility and balance, residents and visitors alike can embark on a path to better health and mindfulness.
Attractions
Rancho Mirage's attractions are a testament to its commitment to well-being. The city is famous for its luxurious resorts and spas, such as the renowned Desert Hot Springs. These destinations offer hot mineral spring pools, saunas, and healing treatments, providing a holistic escape from the ordinary.
The city's desert landscape is also an attraction in itself. Hiking enthusiasts can explore nearby trails, like the Rancho Mirage Cove Trail, which offers breathtaking views of the Coachella Valley and the Santa Rosa Mountains. Nature lovers can immerse themselves in the serene beauty of the surrounding desert, experiencing the peace that comes from being in harmony with nature.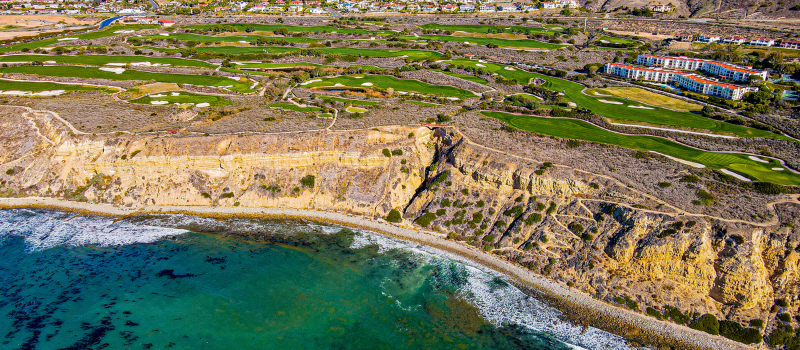 Climate
Rancho Mirage's climate is ideal for those seeking wellness and relaxation. With its warm desert climate and abundant sunshine, the city offers the perfect backdrop for outdoor activities and spa retreats year-round. The dry air and clear skies create an atmosphere of serenity and calm.
The desert's climate provides an excellent opportunity for residents and visitors to connect with nature. Meditation and outdoor yoga sessions are popular activities, allowing participants to embrace the soothing desert surroundings and tap into a deeper sense of well-being.
Demographics
Rancho Mirage attracts a diverse population of individuals who share a passion for wellness and a desire for a peaceful lifestyle. The city's demographic includes retirees seeking a serene haven, as well as professionals looking to escape the demands of urban life.
The sense of community in Rancho Mirage is strong, with residents bonding over their shared commitment to well-being. The city's inclusive atmosphere welcomes individuals from all walks of life, creating a supportive environment for those on a journey to improved health and wellness.
Annual Events
Throughout the year, Rancho Mirage hosts a variety of annual events that celebrate wellness and holistic living. These events range from wellness expos to yoga retreats, providing opportunities for residents and visitors to explore new wellness practices and connect with like-minded individuals.
The Rancho Mirage Wellness Festival is a highlight of the city's annual events calendar. This festival features workshops, seminars, and activities focused on health, fitness, and mindfulness. Attendees can learn from wellness experts and experience firsthand the benefits of holistic living.
Hospitals
Rancho Mirage prioritizes the well-being of its residents and visitors by offering access to top-notch healthcare facilities. Eisenhower Health, a leading medical center in the region, is located in the city, providing comprehensive medical services and emergency care.
Eisenhower Health is renowned for its commitment to health and wellness. The medical center not only provides outstanding medical care but also offers programs and resources to support individuals in their journey toward better health. Residents of Rancho Mirage can enjoy peace of mind knowing that quality healthcare is readily available.
Things to Do
There's no shortage of things to do in Rancho Mirage for those seeking wellness and relaxation. The city is home to a variety of luxury resorts and spas, each offering a unique menu of treatments and experiences.
One of the must-visit destinations in Rancho Mirage is the Agua Caliente Resort Casino Spa Rancho Mirage. This luxurious resort boasts a world-class spa where guests can indulge in massages, facials, and hydrotherapy. Additionally, the resort offers a range of dining options, including fine cuisine at the Steakhouse and casual dining at Waters Café.
For those looking to maintain an active lifestyle, Rancho Mirage offers numerous golf courses, tennis courts, and fitness centers. Residents can stay in shape while enjoying the beautiful desert surroundings.
Shopping
Rancho Mirage's shopping scene complements its wellness-focused lifestyle. The city is home to The River at Rancho Mirage, an open-air shopping and dining complex that features a mix of boutiques, art galleries, and restaurants. It's the perfect place for retail therapy and leisurely strolls.
The River at Rancho Mirage offers a unique shopping experience, with a selection of stores that cater to wellness and style. From boutique fitness apparel shops to stores specializing in natural and organic products, residents and visitors can find everything they need to support their well-being.
Parks
Rancho Mirage's commitment to green spaces means that wellness enthusiasts can connect with nature at local parks. The Rancho Mirage Community Park, in particular, is a beloved destination for outdoor activities. The park features walking paths, sports courts, and picnic areas, providing a serene environment for relaxation and exercise.
Rancho Mirage Community Park is a hub of wellness activities. Retirees can enjoy morning walks or tai chi sessions in the park's beautiful surroundings. Families can gather for picnics and friendly games of basketball or tennis. The park's well-maintained facilities ensure that everyone can make the most of their time outdoors.
Neighborhoods
Rancho Mirage boasts a variety of neighborhoods that cater to those seeking wellness and relaxation. Gated communities like Mission Hills Country Club offer luxurious homes with access to resort-style amenities, including golf, tennis, and spa facilities.
The Villages of Rancho Mirage is another popular neighborhood, offering both single-family homes and condominiums. Residents can enjoy community pools, fitness centers, and social clubs, all within a serene and well-maintained setting.
Schools (K-12)
For families with children, Rancho Mirage provides access to quality K-12 schools within the Palm Springs Unified School District. These schools prioritize academic excellence and provide a supportive learning environment for students of all ages.
Parents can rest assured that their children have access to a well-rounded education, with opportunities for extracurricular activities and personal growth. Rancho Mirage's schools foster a sense of community and collaboration among students and families.
Ready to immerse yourself in the wellness and spa haven of Rancho Mirage? The Ahu Kocaballi Real Estate Group is here to help you find your perfect oasis of serenity.
Contact us today to start your journey: 📞 Call us at (760) 216-0212 ✉️ Email us at [email protected] 🌐 Visit our website: https://www.ahukocaballi.com/
Experience the rejuvenating lifestyle of Rancho Mirage with Ahu Kocaballi Real Estate Group! 🌴🏡
Company Name: Ahu Kocaballi Real Estate Group
Brokerage License Number: DRE#01878277
Personal License Number: CA DRE LIC# 01919251 | 01878277