Palm Springs Paradise Revealed
Posted by Ahu Kocaballi on Friday, November 10, 2023 at 9:00 AM
By Ahu Kocaballi / November 10, 2023
Comment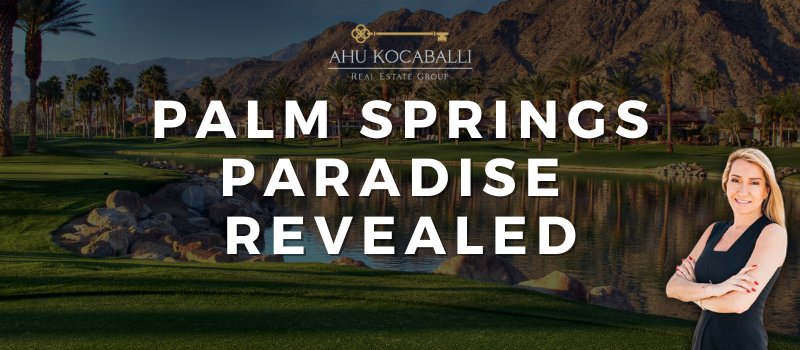 Entertainment
Entertainment in Palm Springs is as vibrant as it is diverse. From world-class golf courses that beckon enthusiasts from around the globe to the lively downtown scene filled with restaurants, bars, and boutiques, there's never a dull moment in this desert oasis. The McCallum Theatre hosts a variety of performances, from Broadway shows to renowned musicians, providing residents with a cultural haven.
Attractions
Palm Springs is a treasure trove of attractions for those seeking adventure and relaxation. Explore the stunning natural beauty of Joshua Tree National Park or take a serene ride on the Palm Springs Aerial Tramway, offering panoramic views of the Coachella Valley. The mid-century modern architecture of Palm Springs is a major draw, with guided tours available to admire these architectural gems.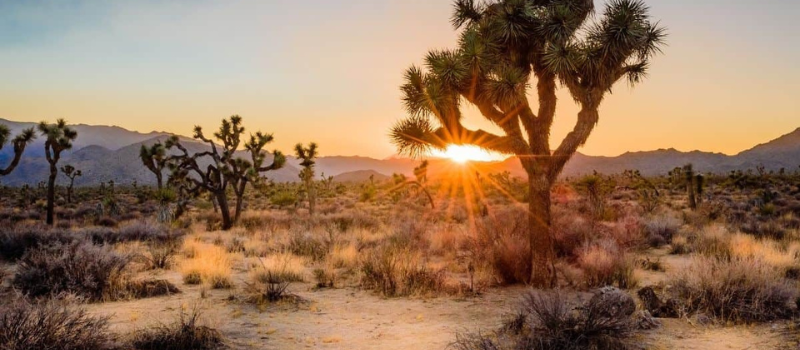 Climate
Palm Springs boasts an enviable climate, with over 300 days of sunshine each year. The desert's warm, dry climate and low humidity make it a paradise for those who crave outdoor activities. Whether it's golfing, hiking, or simply basking in the sun by the pool, Palm Springs offers the perfect climate for an active and healthy lifestyle.
Demographics
Palm Springs attracts a diverse community, from retirees looking to embrace the desert's tranquility to professionals seeking a luxurious escape. The city's inclusive atmosphere fosters a sense of belonging, and residents appreciate the blend of elegance and relaxation that defines life in Palm Springs.
Annual Events
Throughout the year, Palm Springs hosts a range of annual events that showcase the city's vibrant culture. The Palm Springs International Film Festival and Modernism Week celebrate the arts and mid-century modern design, while the Coachella Valley Music and Arts Festival draws music enthusiasts from around the world.
Hospitals
Access to quality healthcare is a priority in Palm Springs. The city is home to modern hospitals and medical facilities staffed by experienced professionals, ensuring residents' well-being and peace of mind.
Things to Do
There is no shortage of things to do in Palm Springs. Explore the Indian Canyons' hiking trails, where you can discover the beauty of desert landscapes and pristine palm oases. Golfers can tee off at world-renowned courses, while cyclists can enjoy scenic rides through the city's bike-friendly streets.
Shopping
Indulge in shopping excursions along the upscale boutiques of Palm Canyon Drive or explore the Desert Hills Premium Outlets for designer finds. Palm Springs' shopping scene caters to a variety of tastes, from high-end fashion to unique local treasures.
Parks
Palm Springs offers a range of well-maintained parks and recreational areas. El Dorado Park and Ruth Hardy Park are perfect for picnics and family outings. The city's commitment to green spaces ensures residents have plenty of opportunities to enjoy the outdoors.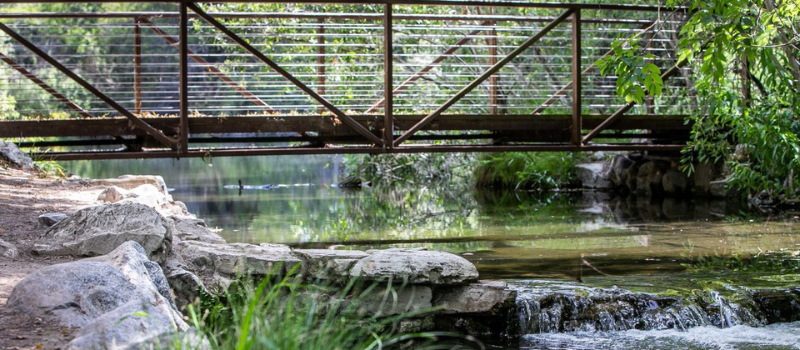 Neighborhoods
Palm Springs' neighborhoods each have their unique charm. From the iconic mid-century modern homes of the Movie Colony to the family-friendly communities of Indian Wells, the city offers a diverse range of residential options to suit every lifestyle.
Schools (K-12)
Families moving to Palm Springs have access to a variety of K-12 schools, both public and private. These educational institutions offer a well-rounded education and ensure children have the resources they need for academic success.
Are you ready to make Palm Springs your home? The Ahu Kocaballi Real Estate Group is here to help you find your perfect piece of desert paradise. 🌟
Contact us today to start your journey: 📞 Call us at (760) 216-0212 ✉️ Email us at [email protected] 🌐 Visit our website: https://www.ahukocaballi.com/
Your Palm Springs paradise awaits with Ahu Kocaballi Real Estate Group! 🌴🏡
Company Name: Ahu Kocaballi Real Estate Group
Brokerage License Number: DRE#01878277
Personal License Number: CA DRE LIC# 01919251 | 01878277