Indian Wells: More Than a Tennis Tournament
Posted by Ahu Kocaballi on Wednesday, October 25, 2023 at 9:15 AM
By Ahu Kocaballi / October 25, 2023
Comment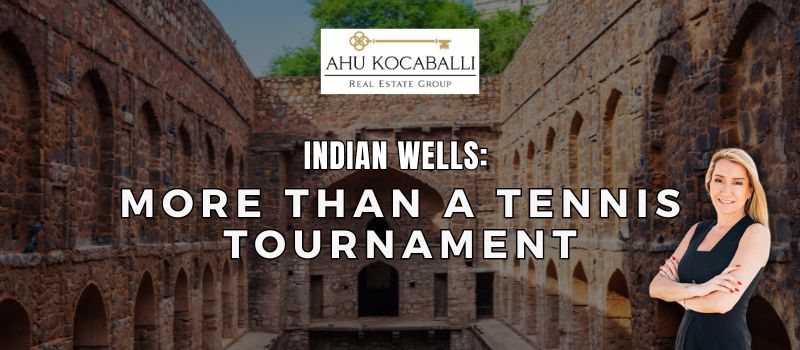 Entertainment
Entertainment in Indian Wells takes many forms, from cultural performances to outdoor adventures. The Indian Wells Theater, located at California State University, San Bernardino's Palm Desert Campus, hosts a variety of events, including plays, concerts, and lectures. Residents can immerse themselves in the arts and culture, making every evening special.
For outdoor enthusiasts, the nearby Santa Rosa and San Jacinto Mountains National Monument provides the perfect backdrop for hiking and exploration. With miles of trails and stunning vistas, it's an ideal destination for those who love to connect with nature.
Attractions
Indian Wells is more than just a tennis destination; it's a city of attractions. The Living Desert Zoo and Gardens is a beloved destination for residents and visitors alike. It showcases desert plants, wildlife, and unique animal exhibits, offering an opportunity to learn about the desert's diverse ecosystems.
The Indian Wells Golf Resort is a golfer's paradise, with two award-winning courses offering lush fairways and challenging play. It's the perfect place for golf enthusiasts to perfect their swing while enjoying the picturesque desert landscapes.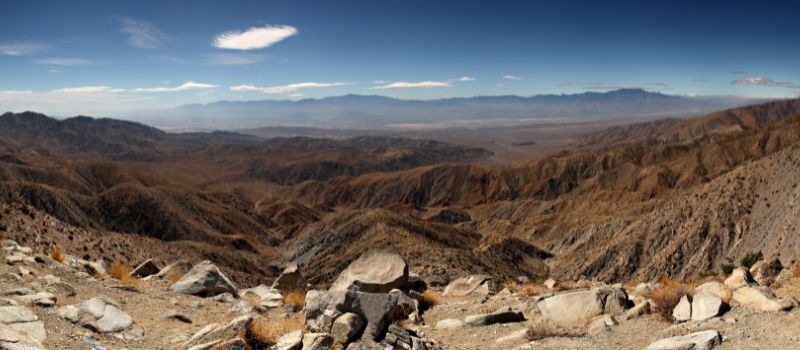 Climate
Indian Wells enjoys the same favorable desert climate as its neighboring cities in the Coachella Valley. With an abundance of sunshine and minimal rainfall, it's a haven for outdoor activities year-round. The warm, dry climate encourages residents to lead an active and vibrant lifestyle.
Indian Wells' climate is well-suited for those who relish the outdoors. The city's proximity to the Santa Rosa and San Jacinto Mountains provides a welcome escape from the heat during the summer months. The mountains offer hiking, camping, and scenic drives, providing a refreshing contrast to the desert floor.
Demographics
Indian Wells' demographic is diverse, with a mix of full-time residents and seasonal visitors. The city's reputation for luxury living attracts retirees and professionals looking for a serene and comfortable community. The demographics are reflective of a population that appreciates the desert's natural beauty and the many amenities that Indian Wells has to offer.
The welcoming atmosphere of Indian Wells extends to its residents, who foster a strong sense of community. Whether you're a full-time resident or part-time visitor, you'll find yourself embraced by a friendly and inclusive neighborhood.
Annual Events
In addition to the famous tennis tournament, Indian Wells hosts a range of annual events that celebrate the desert lifestyle. The Indian Wells Arts Festival is a highlight, showcasing art from over 200 artists. Visitors can explore various forms of art, from painting and sculpture to ceramics and glasswork.
The city also hosts a variety of outdoor events, including concerts and community festivals. These gatherings provide opportunities for residents and visitors to come together and enjoy the beautiful desert surroundings.
Hospitals
Indian Wells provides access to healthcare facilities within a short drive. Eisenhower Health, a renowned medical center in the region, offers a range of medical services, ensuring that residents can easily access healthcare when needed.
Eisenhower Health is committed to providing top-notch medical care. Residents of Indian Wells can rest assured knowing that quality healthcare is just a stone's throw away.
Things to Do
There's no shortage of things to do in Indian Wells. The city is home to upscale resorts and country clubs, offering fine dining, spa treatments, and golf experiences. Residents can enjoy world-class amenities and leisurely days on the fairways.
For those looking to stay active, Indian Wells provides access to numerous tennis courts and fitness centers. The city's commitment to wellness ensures that you can pursue a healthy and vibrant lifestyle.
Shopping
Indian Wells' shopping scene offers a blend of upscale retail and boutique finds. El Paseo, known as the "Rodeo Drive of the Desert," is just a short drive away. Here, you can explore high-end boutiques and art galleries, making it the perfect place for retail therapy and art appreciation.
The Gardens on El Paseo is another shopping destination that offers a mix of well-known brands and unique boutiques. Residents and visitors can find everything from fashion and accessories to home decor and fine art.
Parks
Indian Wells understands the value of green spaces. The city is home to several well-maintained parks, including the Indian Wells Tennis Garden. This facility hosts a range of tennis events and provides residents with opportunities to improve their game.
Indian Wells' parks are ideal for picnics and leisurely walks, allowing residents to unwind and connect with nature. The serene surroundings provide a sense of relaxation and tranquility.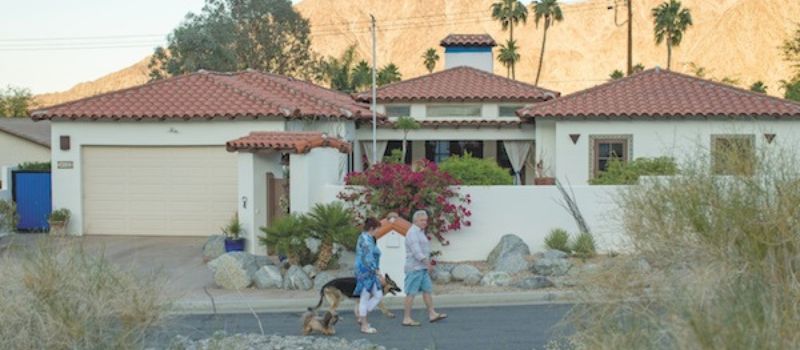 Neighborhoods
Indian Wells boasts a variety of neighborhoods tailored to different lifestyles. The Vintage Club is a prestigious community known for its luxurious homes and world-class amenities. Residents can enjoy golf, tennis, and social activities in a serene and private setting.
For those seeking a more relaxed atmosphere, Indian Wells Country Club offers a range of home styles and golf course views. The community is known for its sense of camaradería and opportunities for social interactions.
Schools (K-12)
Families in Indian Wells have access to quality K-12 schools within the Desert Sands Unified School District. These schools offer a well-rounded education with a focus on academic excellence and personal growth.
Parents can have confidence in their children's education, knowing that the schools emphasize a supportive learning environment that fosters creativity and critical thinking.
Ready to explore the vibrant community of Indian Wells? Let the Ahu Kocaballi Real Estate Group help you find your ideal desert living experience.
Contact us today to start your journey: 📞 Call us at (760) 216-0212 ✉️ Email us at [email protected] 🌐 Visit our website: https://www.ahukocaballi.com/
Experience the desert lifestyle of Indian Wells with Ahu Kocaballi Real Estate Group! 🌴🏡
Company Name: Ahu Kocaballi Real Estate Group
Brokerage License Number: DRE#01878277
Personal License Number: CA DRE LIC# 01919251 | 01878277