Coachella Valley Paradise Found: Your Dream Home Awaits
Posted by Ahu Kocaballi on Friday, October 6, 2023 at 9:02 AM
By Ahu Kocaballi / October 6, 2023
Comment
Experience the Ultimate Desert Lifestyle 🌴🏡

Entertainment
Entertainment in Coachella Valley is a diverse and thriving scene. It's most famous for hosting the world-renowned Coachella Valley Music and Arts Festival, drawing music lovers from across the globe. If you're a fan of live theater, the McCallum Theatre in Palm Desert offers a variety of performances, from Broadway shows to comedy acts. Additionally, the valley hosts a multitude of cultural events, including art exhibitions, film festivals, and food festivals that celebrate the rich culinary scene.
When the sun sets, the nightlife in the Coachella Valley comes to life. Palm Springs and neighboring cities offer a vibrant mix of bars, clubs, and lounges catering to every taste. Whether you're in the mood for a casual evening with friends or dancing the night away, you'll find the perfect spot.
Attractions
The Coachella Valley is a treasure trove of attractions waiting to be explored. Start with a visit to the stunning Joshua Tree National Park, where unique rock formations, desert flora, and stargazing opportunities await. For an unforgettable experience, consider taking a scenic hot air balloon ride over the desert at sunrise or sunset. It's a fantastic way to appreciate the valley's vast beauty from above.
The Palm Springs Aerial Tramway is another must-do activity. It offers breathtaking views as you ascend to the top of Mount San Jacinto, where you can enjoy hiking, dining, and even snow in the winter months.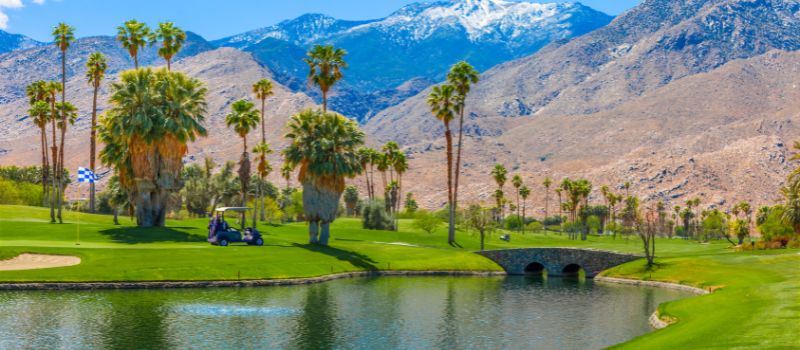 Climate
When it comes to climate, Coachella Valley boasts one of the most desirable in the world. With over 350 days of sunshine annually and mild winters, you can count on ideal weather for outdoor activities year-round. The warm and dry climate makes it a paradise for golf enthusiasts who can tee off at world-class courses throughout the valley.
Demographics
Coachella Valley is a diverse and welcoming community that attracts residents from various walks of life. You'll find a mix of retirees seeking the perfect retirement haven, families looking for a safe and family-friendly environment, and young professionals drawn by the region's growing job opportunities and unique lifestyle. The inclusive atmosphere fosters a sense of community and belonging.
Annual Events
Beyond Coachella Festival, the valley is home to a plethora of annual events that capture the essence of the region. The BNP Paribas Open in Indian Wells is a prestigious tennis tournament that attracts tennis stars and fans alike. Each city in the valley hosts its own set of events, including art walks, vintage car shows, and culinary festivals. No matter when you move to Coachella Valley, there's always something exciting on the horizon.
Hospitals
Your healthcare needs are well taken care of in Coachella Valley. The region boasts modern medical facilities and hospitals with state-of-the-art equipment and experienced healthcare professionals. You can have peace of mind knowing that quality healthcare services are readily accessible.
Things to Do
There's never a dull moment in Coachella Valley, thanks to a wide range of outdoor activities. Explore the Indian Canyons' hiking trails, where you can witness the beauty of desert landscapes and lush palm oases. Golf enthusiasts will be in heaven with numerous golf courses designed by world-renowned architects.
For those who love cycling, Coachella Valley offers a network of scenic biking trails, perfect for leisurely rides or more challenging adventures. Additionally, the valley's numerous parks and recreational areas provide ample space for picnics, family outings, and relaxation.
Shopping
Indulge in some retail therapy at the Coachella Valley's diverse shopping destinations. From the upscale boutiques and art galleries of Palm Springs to the Desert Hills Premium Outlets, where you can find designer brands at discounted prices, there's something for every shopper's taste.
Parks
Palm Desert's Civic Center Park and Rancho Mirage Community Park are just a couple of the well-maintained parks where you can unwind, soak in the beautiful surroundings, or enjoy recreational activities with your family. The valley's commitment to green spaces ensures that you'll always have a tranquil place to escape to.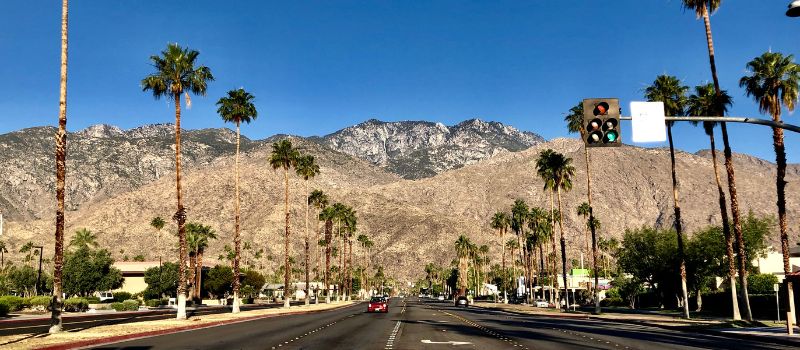 Neighborhoods
Coachella Valley's neighborhoods offer something for everyone. Each city within the valley has its unique charm and character. The historic streets of Palm Springs are lined with mid-century modern homes and offer a lively downtown scene. La Quinta and Rancho Mirage are perfect for families, with their family-friendly communities, excellent schools, and serene residential areas. Whether you prefer a bustling urban setting or a quiet suburban retreat, you can find your ideal neighborhood in the valley.
Schools (K-12)
Families moving to Coachella Valley will be pleased to know that the region offers an array of excellent K-12 schools. From top-rated public schools to prestigious private institutions, you'll have access to quality education options for your children, ensuring their academic success.
Now that you've had an in-depth look at what makes Coachella Valley so special, it's time to make your dream of living here a reality. The Ahu Kocaballi Real Estate Group specializes in helping you find your perfect desert oasis. 🌟
Contact us today to start your journey: 📞 Call us at (760) 216-0212 ✉️ Email us at [email protected] 🌐 Visit our website: https://www.ahukocaballi.com/
Your dream desert oasis awaits with Ahu Kocaballi Real Estate Group! 🌴🏡
Company Name: Ahu Kocaballi Real Estate Group
Brokerage License Number: DRE#01878277
Personal License Number: CA DRE LIC# 01919251 | 01878277