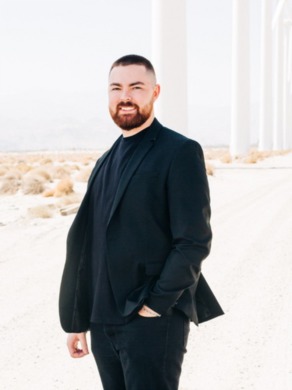 Tyler Hauer earned his real estate license in 2019. He grew up in a real estate family and is a third-generation real estate professional.
Tyler's initiation into real estate started at an early age; he fondly recalls going to his grandparent's office and looking at all the homes they had listed on the market. Constantly being around open houses and agents sparked his interest in the real estate industry and inspired him to become a real estate professional.
Whether buying or selling a home, Tyler can help you. As a desert local, Tyler has lived in and around Palm Desert since 2012 and is actively involved with the community, giving him a keen insight into the lifestyle that awaits. Leveraging his local knowledge, he will make it a priority to find the perfect home for you or properly position your home to attract qualified buyers.
Tyler also uses the latest internet marketing tools and social media strategies to bring awareness to your property or line up potential listings for your home search.
Why choose Tyler as your trusted real estate professional? Tyler's number one goal is to listen to his clients and fulfill their needs, and his strong work ethic and drive ensure your transaction will be successful.
Please contact Tyler to start exploring your real estate needs.