Atiyana Lawson
Realtor | Buyer's Specialist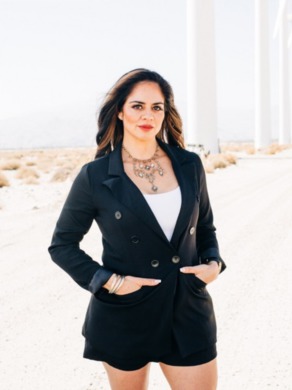 Atiyana Lawson, REALTOR®, blends her background in real estate law with her passions for homes and helping others to serve clients throughout the desert. She moved from Parker, Arizona, to the Coachella Valley in 2004, and savors the resort lifestyle offered by our local area, knowledge she gladly shares with her clients. Atiyana earned her real estate salesperson license in 2018 and is also a certified paralegal.
Prior to focusing on real estate sales full-time, Atiyana built a successful 16-year career in the legal field. She is well-versed in real estate law, probate, estate planning, entity formation, civil litigation, and has a specialty with Native land (trust/lease land). Possessing a wealth of legal and contract knowledge and an eye for detail allows Atiyana to be an incredible resource for her clients. She has a strong, fundamental understanding of contracts and the legal language that governs real estate transactions, giving her and her clients a unique advantage.
Delivering an elite brand of service is Atiyana's top priority. She has a genuine interest in creating a positive outcome for her clients, something that creates a bond and lasting relationship beyond the close of escrow. She approaches each client's needs with personal attention, and she takes pride in the level of care she gives to ensure a successful result.
In her free time, Atiyana enjoys the desert's active lifestyle and spending time with her two daughters and their dogs, a goldendoodle named Bruno and a yorkie named Bella. She is an avid hiker and loves to play golf, tennis, and splash around in the pool during the summer. You can also find her at many of the local events taking place around the Coachella Valley. Her passion for helping others extends into her personal life as well as she loves volunteering at local non-profit and community outreach organizations, including Coachella Valley Rescue Mission and Mama's House. Atiyana has also helped the Boys & Girls Club of Palm Springs and coached youth soccer for La Quinta AYSO. She is also very active at the California Desert Association of REALTORS® (CDAR), serving as a member of the 2022 CDAR Leadership Academy and sitting on 3 committees, including the Young Professionals Network (YPN), Scholarship Committee, and the Golf Tournament Committee.
If you seek a dedicated professional who has the knowledge, determination, and heart to help accomplish your real estate goals, contact Atiyana to start exploring your options.